A friend of mine posted this article on Facebook yesterday. It's basically all about how scientists have decided that fat people can't be considered healthy because that's apparently a label reserved exclusively for certain people. You can be thin and unfit OR thin and fit OR fat and unfit. But if you're a fatty, you best not be calling yourself fit:
"There is no such thing as being fat and healthy, scientists warn.
They have strongly refuted suggestions that a person's physical fitness is more important than their weight.
The 'fat and fit' myth has been punctured by research involving 61,000 people and covering a period from the 1950s to the present day."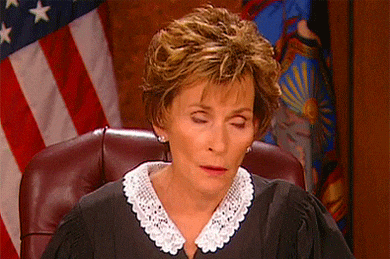 Ummm, no.
As a fatty that used to be even fatter, I kinda hate the whole "you can only be healthy if you're thin" bullshit. I know I'm not an IDEAL healthy person (check in with me again in oh, 40lbs) but I've spent the last three years actively working to becoming healthier and lose weight. I
consistently
workout 4-6 times a week and eat to near perfection. Does my BMI really mean I am not healthy?
How the hell are they defining "healthy" anyway? I had a
physical
in September and I'm in damn near perfect health. Sure, these extra 40lbs put me at a higher risk for certain illnesses (such as diabetes and heart disease) but I don't have them now, so is it really fair to gauge my level of health based on my
potential
health problems in a hypothetical future??
We constantly assume we know something about people based on their appearances and we're almost always dead wrong.
For example, d
espite my stellar nutrition and increased strength/cardiovascular health, people will STILL look at me and my spare tire tummy and assume I'm just some lazy lump that "doesn't care enough to take care of herself."
Or they'll look at a super thin person and (even if only subconsciously) assume they take good care of
their body
. Well how do you know they're not
a pack-a-day smoker that lives off Taco Bell and margaritas? You don't.
So don't assume whether or not people are healthy based solely on their appearances. And don't tell me I'm unhealthy just because I might hypothetically probably maybe get some disease in the possible future.